Mount your smartphone devices securely on to your rear view mirror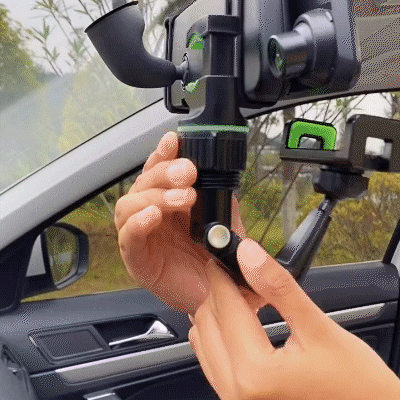 This phone holder can grip securely to any car's rear view mirror to provide you a safe and ideal phone viewing position!BEST GIFT and MUST HAVE for every driver!🎁
FEATURES
1.Easy to install, not easy to shake off.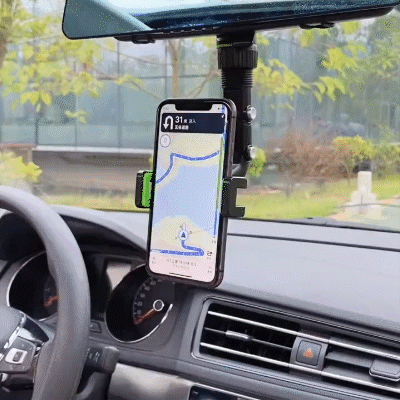 2.Upgraded version, can be placed in the back seat, used in multiple scenarios.
3.Applicable to most mobile phones on the market.
4.Angle,Car phone holder can rotate 960° to meet the needs of different sight lines; Meanwhile, it also supports horizontal and vertical screen switching, the navigation angle can be adjusted at will, which is convenient for you to plan your route and drive better.Width:which apply for various types of mobile phones, you can adjust according to your needs.
Suitable For Any Occasion:you Can also be installed in car seats, kitchens, bedrooms, which is convenient for you to study, work, and pass boring time.
Customer Questions & Answers
Question:Is this compatible with the iPhone 13 Pro?
Answer:Yes, the width of the fixed mobile phone is 50-100mm, you can adjust its size according to the size of your mobile phone
Question:Which car models is it compatible with?
Answer:This fixed clip is self-adjustable, and all car models can be adjusted to suit your own needs
Details
Color:Green,Grey
Weight: 130g
Package Includes
1 x Multifunction Rearview Mirror Phone Holder/1 x Multifunction Rearview Mirror Phone Holder & Car Cup Holder