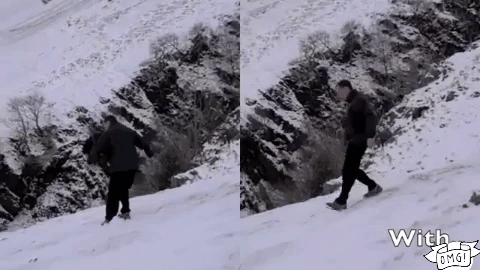 Walking on ice or snow with ordinary shoes is potentially dangerous. Without spikes or shoe grips, shoes will slide right off.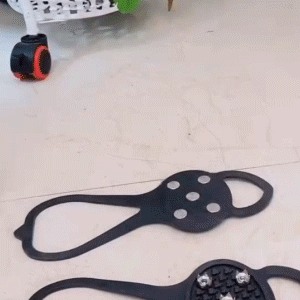 The Silicone Climbing Non-Slip Shoe Grip will allow you to walk or run on ice or snow without worrying of slipping. It gives you the confidence to walk around on ice without falling. It is equipped with ground grip steel studs that offers excellent traction on ice. Portable and easy to wear on any shoes when you need them, and take off when done.

FEATURES:
Fits most footwear shape
Easy to put on/take off in seconds
Helps Reduce the Risk of Falls & Injuries
Easy to pack up and store. Just takes little space.
Necessary gear during winter when you are outside. It won't affect your daily activities
Durable. Stretchable, can stretch larger than its original size

HOW TO WEAR:

STEP 1: Place the shoe grip under your boot.
STEP 2: Use the shoe grip's flexible hook and fastening to put on, and take off.
STEP 3: After using, wipe clean with a dry cloth.
STEP 4: Store in a cool dry place away from direct sunlight.