Paint and coat your woodwork perfectly without missing any spots!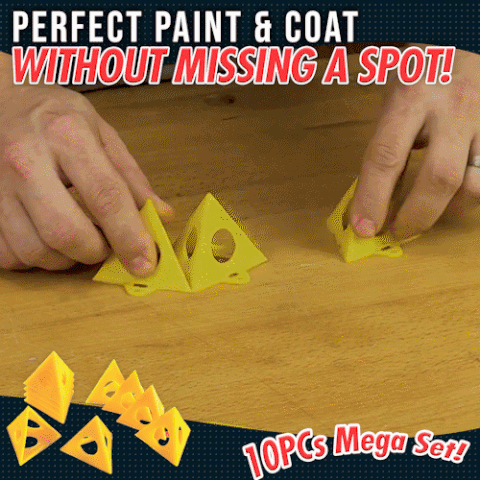 Our mini pyramid stands let you create the perfect paint and coat for all your woodwork without missing any spots, especially around the edges by lifting up the wood for easier painting!
Our mini pyramid stands are durably build that can support up to 200lbs of weight each!
Use our pyramids to create crafts and artworks of any sizes! Use them separately or join them to hold smaller items steady while you paint on them!
The soft minimal contact points enables a traceless, scratch-free hold on your woodwork while steering away from your paint job!
Our pyramid stands are built with premium quality to last for many uses!
SPECIFICATIONS:
Dimensions: 11* 7* 8cm
Color: Yellow
PACAKGE INCLUDES:
(10PCs Set) 10* Woodwork Paint Lifting Pyramid Stands
(20PCs Set) 20* Woodwork Paint Lifting Pyramid Stands