Want to cook in a multi-task way? No more worries cause we have this 3-IN-1 Multi-Function Silicone Cooking Tool for you that
can be used as your tong, mixer, and food stem separator!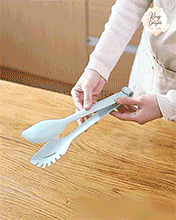 Ergonomically provides a perfect grip, ensuring your food arrives on your plate safely while transferring.
Will eliminate wobbling & any risk of burning your hands
with its premium silicon material adaptation.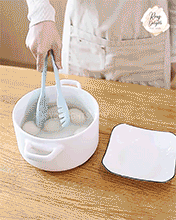 A great kitchen cooking tongs for your chicken, meats, veggies, fruit pieces, and more!
Very innovative and perfect for every cooking lover!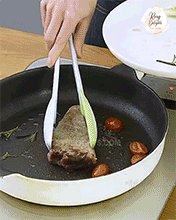 FEATURES:
• 3 Usage Kitchenware
A must-have kitchen tool that comes with a tong, mixer, and separator in one product! May be used for multiple cooking!
• Non-Stick & Stable Transferring
Adopts a non-sticky residue that will not affect your food while using! Stable tranfer of food from pan to plate, meeting the 
demand requirements of chefs and bakers, and non-professionals.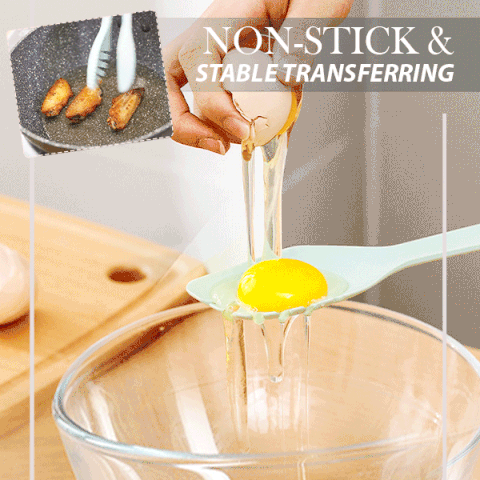 • Easily Disassembled for Perfect Mixer
Can quickly assemble and disassemble, making a perfect two spoon mixer for any dishes! Making your mixing more relax and well-mixed.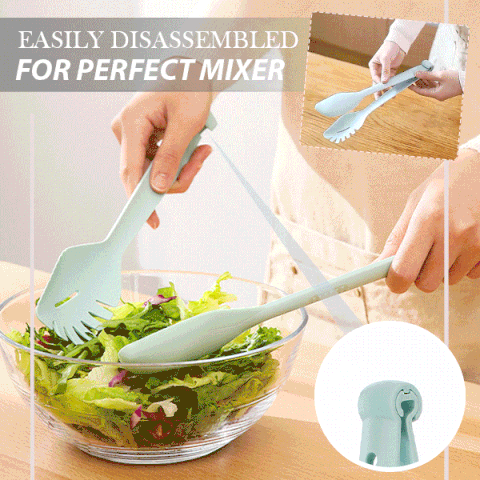 • Heat Resistance
Makes great cookware and is perfect for use with hot foods! Unbeatable on cold or hot degree, corrosion and high temperature resistance.
• Ergonomic Easy Handle
Instantly trap the food while scooping, giving you comfortable and anti-slip gripping!
• Multi-Purpose
Multifunctional and can be used as grilling meat, scooping boiled egg, yolk egg, pasta, spaghetti, or simply mixer while cooking!
SPECIFICATION:
• 
Material
: Food-Grade Silicone
• 
Color
: Blue
• Dimension: 6cm x 28cm
PACKAGE INCLUDES:
• 
3-IN-1 Multi-Function Silicone Cooking Tool x 1 pc