Tired of cleaning the snow on your car?
All-Weather Car Windscreen Cover
is the best cover for your car anytime!
Provide ALL-SEASON FULL PROTECTION -
 Keep your car front window
away from frost and dust inSpring💨, sun UV rays in Summer☀️, leaves in Autumn🍂, snow in Winter❄️.
With our
3-magnet lock system
, the edge of your windshield cover securely seals to your car, keeping the cover fixed in place. 100% Guaranteed to keep wind, snow, dust, and water out. Lastest updated version in
extended size protects not only the entire windshield but the windscreen wiper. 

Extend the life of wipers as it prevents damages

 by being crushed and frozen in Winter or aging in Summer.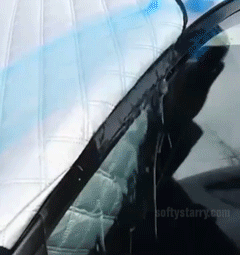 FEATURES: