No more bulky, heavy buckle at your belly, no bulge, no hassle with this Buckle Free Adjustable Belt!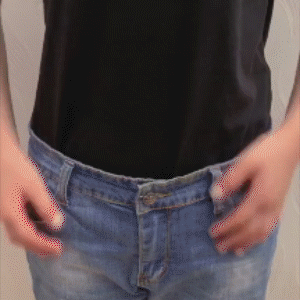 Introducing
Wear this super comfortable and soft elastic belt in just a snap.
This belt put less stress on pants loops giving you free and casual movement.
Keep your pants perfectly fitted while breathing comfortably


Feature:
Makes life easier
Never fiddle with the buckle. Snap on once and forget you're wearing a belt all day. Hassle-free dressing, time-saver for bathroom breaks!
The elastic strap breathes with you. No buckle pressing into your stomach. No need to adjust when you sit down, even after a big meal. Always keeps your pants in place.
Slim, minimal look
Eliminates the bulky buckle bulge and awkward flap on the side. Very low-profile. Beautifully simple.
Excellent quality
High quality belt for great support and made to last.
Great for everyone
For men and women of all sizes. For school, work, all jobs and activities. For anyone who wants to stop hassling with buckles. For people with special needs and seniors.
The invisible belt is approx. 100 x 3 cm/ 39.37 x 1.18 inches, the buckle length is approx 1.57 inches, fit for US size 0-16, our adjustable flat belt is soft and lightweight, comes with good elasticity, can fit with your waistline well.
Package Includes
1 x Buckle-Free Elastic Belt