This is a stylized bit holder that holds 28 standard driver bits.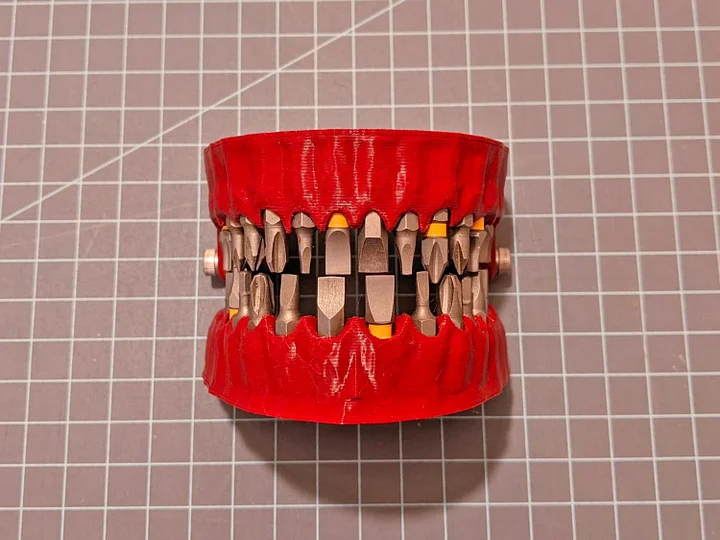 One thing to consider is that you'll need to supply your own drill bits to fill up the mouth. Not sure if your drill bits are the standard size? According to the designer behind the dentures, standard means 6.35mm (or 0.24 inch) drill bits.


The denture drill bit holder is constructed from heavy duty PETG plastic because it's a durable material that's naturally resistant to high heat and chemicals. It's also more flexible than PLA and ABS plastic so it can withstand the occasional fall onto a garage floor.


The hinged jaws can be opened completely, giving you easy access to all of your drill bits and a grisly view at all of the realistic details printed on the plastic dentures.