🐾Why My Dog Needs This Jumpsuit?
If you have a small dog, then you must be familiar with such a scene, that is, she(he) always shivers when going out or even indoors?
In wet and snow,are you tired of dry your dog after a walk ?
So why not prepare a warm and waterproof coat for her/him, so both of you can stay toasty and happy for those nice walks and winter playing together?
Recommend Warm Coat & Light Playsuit. Soft and comfort to wear, comes in cute and colorful designs, protects them from cold in the most fashionable way!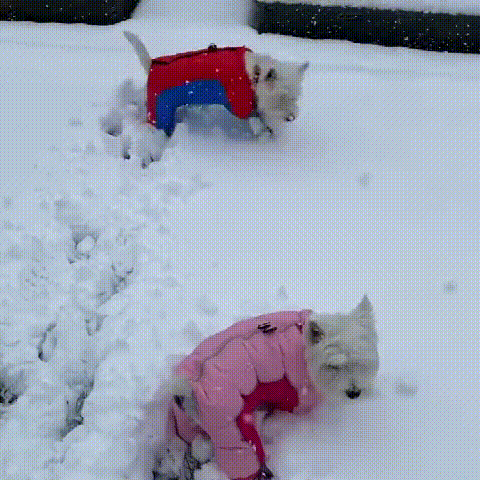 🐾Why Dog Winter Jumpsuit?
Waterproof & Windproof :
Our Jumpsuit features thick waterproof and windproof fabric that keeps your dog warm and dry so that you can enjoy the outdoors together for longer even in snowy or rainy weather, further protecting against hypothermia and makes it easier to clean.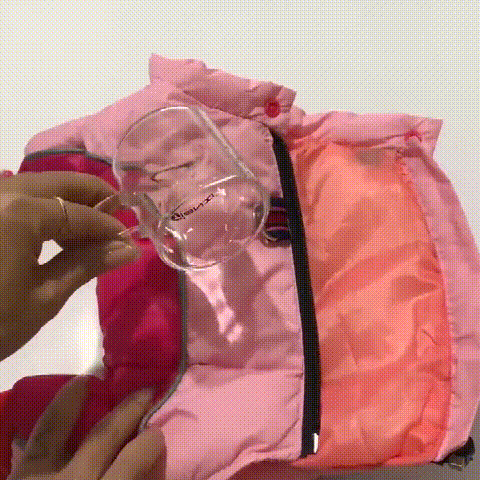 Reflective Strip: Worried about the safety of your dogs while walking at night? Our jumpsuit comes with reflective stripes , which can provide good protection for your dog and give you peace of mind. Less worry, more walking with your dog.
Warm and Cozy: The soft cotton-filled lining and shrinkable high collar band can effectively prevent wind and keep your pooch warm, so you can explore outside even in chilly fall and snow weather.
Double Stainless Steel Leash Rings: It can withstand pets up to 15kg, you don't need to use the collar or harness, it is very convenient and useful.
Zipper on the back - EASY ON! ---The protective guard on the dog jacket prevents dog fur and skin from getting accidentally zipped.
Features an opening in the back and at the bottom so that your dog can easily pee when outside.
What's on the package ?
1 x Dog Jumpsuit
Note*: The back length will directly determine whether your dog can wear this coat. If you have difficult to choose the right size, please refer to your dog's back length.