Always drill the right hole quickly and easily!
If the drill is not completely perpendicular to the surface, you will not get a nice straight hole. There is now a solution for that. With this Drill Locator, the drill you use is always perpendicular to the place where you want to drill. Insert the drill bit into one hole of the system, attach your drill bit to the other side and start drilling!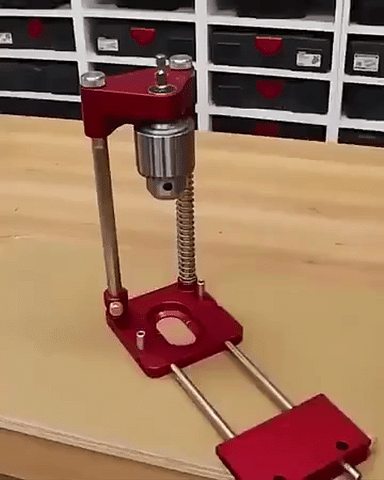 The Drill Locator is made of alloy steel and plastic, making it a robust and durable tool. The clamps allow the Drill Locator to be attached to the surface, ensuring a firm grip. In addition, you can always see exactly where you are drilling, because you are less close to the surface with your drill. That's because there's an extension between the drill and the drill!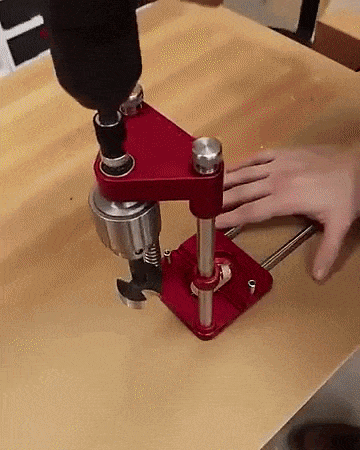 Why our customers love this product so much
✔ Easy to Set Up - Place it where you want it, attach it, insert the drill and start drilling - you can start drilling in seconds with the Drill Locator.

✔ Durable & Strong - The use of alloy steel and plastic makes this Drill Locator both strong and durable so you can use it day in and day out.

✔ Perfection - Always nice straight holes and no more problems with smooth surfaces thanks to the handy Drill Locator.
Specifications
Material: alloy steel and plastic
Size: 28.5*25.5cm
Contents: 1* Drill Locator
Up to 69.99 with free shipping


Our guarantees


All orders in our webshop are delivered to your home for free. No minimum order quantity is required for this.

📧 24/7 Customer Service

Our customer service is available 7 days a week to answer all your questions and/or complaints.

💯 Not good? Money Back!

If for any reason you don't have a positive experience, we will do everything we can to make sure you are 100% satisfied with your purchase.