💕🎁The Best Gift For Your Girlfriend, Wife, Daughter and Mom
Feature:
🧝‍♀【Unique comb】Unlike a traditional straight hair clip, it has a build-in hair comb with teeth, you no longer have to pin and straighten your hair individually.
🧝‍♀【 For all hair types】 Soft, thin, thick, curly, even facial hair! Just simply brush a straightener brush through your hair to smooth away frizz and waves.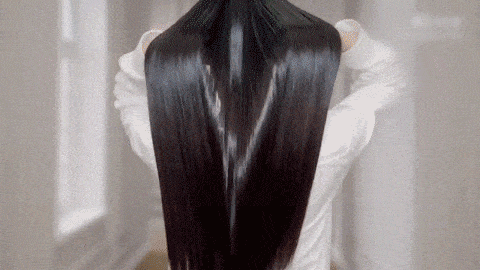 🧝‍♀【Material】The comb is made of PTC material which provides constant temperature control for stable performance.
🧝‍♀【Straightener for family】This is a hair straightener for the whole family, you can use it for adults and children, as well as for men and their beards.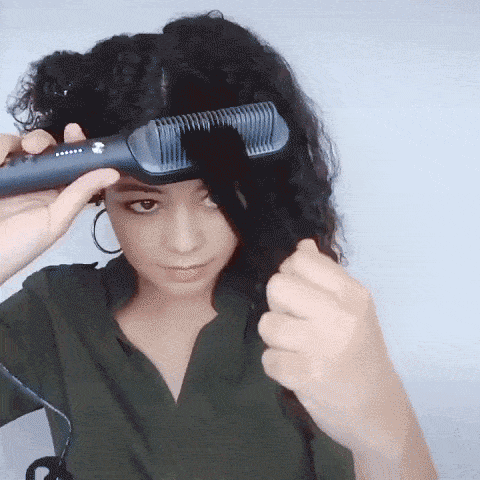 Specification:
Package includes:
1×Hair Straightener Brush
Temperature regulation guide:
There are 5 levels of temperature for you to choose, you can change your hairstyle at will
Level 1 temperature: (130℃) suitable for soft and delicate hair;
Level 2 temperature: (145°C) for regular light curly hair;
Level 3 temperature: (160℃) customized settings for blond, dyed or colored hair;
Level 4 temperature: (170℃) customized settings for blond, dyed or colored hair;
Level 5 temperature: (200℃) suitable for very thick, curly and hard hair;
Customers' Questions and Answers
Q1: How many settings does it have?
A: This straightening brush has 5 heat settings (266℉ - 428℉), you can always find the right setting to style your hair.
Q2: Is it effective for thick hair?
A: Yes, we recommend that you divide your hair into several sections, hold the tip of the hair and comb it down to achieve the best results.
Q3: How long will the hair stay straight?
Q4: Can it repair damaged hair?
A: We can't repair the damaged hair directly, but we will reduce the damage to your hair and let it change its luster.
Q5: Do the teeth get hot? Is it going to burn my scalp if I use it on the top of my head?
A: Our product has Anti- Scald Design which allows you to enjoy straightening without worries from burning & shocking, you can literally put our product on your scalp and feel nothing.
Click on "ADD TO CART" to get yours now!