From now on you can cut every tile perfectly straight and precisely with this cross line laser!
A red laser beam is one of the brightest and most accurate lasers on the market today, making our cross line laser a unique product on the market. Since the cross-line laser delivers both horizontal and vertical laser beams, you can measure a perfect angle and ensure that no painting or shelf can be hung crooked.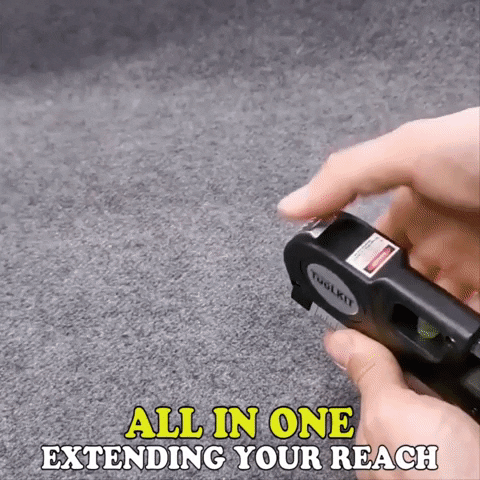 This cross-line laser measures accurately to 4 degrees and has a long operating time, so you can use it all day long. The compact size means you can take the cross-line laser with you wherever you go, and the easy-to-use controls mean you can get started right away. The cross line laser comes with a tape measure and a spirit level so you can check that everything is straight.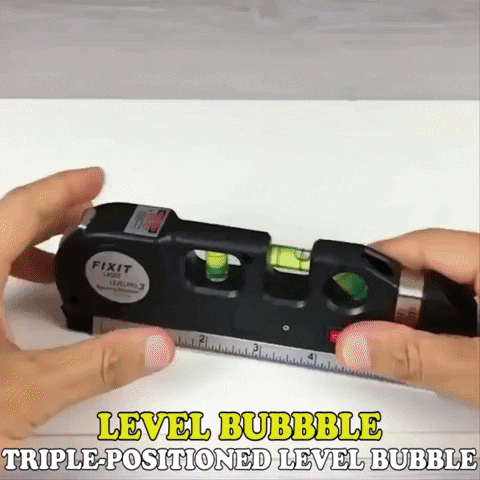 Why our customers love this product so much
Versatile - The cross line laser can be used to hang a painting perfectly straight, as well as to lay tiles in a straight line or make a window frame square.

SAFE - Since the cross line laser is waterproof, dustproof and shockproof, it can be used on any construction site without hesitation, so you can do all your work well.

Red Lasers - A red laser is ideal for creating a straight line or a perfect 90 degree angle from a greater distance, so you can do all those bigger and smaller jobs perfectly.

LONG WORKING TIME - You can use the cross line laser for a whole working day without having to recharge or replace the batteries, so you can lay a beautiful tile floor with ease.
Specifications
Laser class: 3A
Wavelength: 650nm
Dimensions: 18.5 (L) x 6.2 (W) x 3.5 (H) cm
Colour black
Net weight: 198g
Our guarantees
All orders in our webshop are delivered to your home for free. No minimum order quantity is required for this.
📧 24/7 Customer Service
Our customer service is available 7 days a week to answer all your questions and/or complaints.
💯 Not good? Money Back!
If for any reason you don't have a positive experience, we will do everything we can to make sure you are 100% satisfied with your purchase.