IPL Advanced Hair Removal Handset
Say Goodbye to traditional hair removal methods such as shaving, plucking, waxing, or those expensive salon trips. IPL Hair Removal Handset is the perfect solution to remove body hair at home. Our IPL Hair Removal Handset can be used on any body part. Our IPL device uses powerful light pulses to destroy unwanted hair follicles and offers great results.
Be careful of imitation
What is IPL Laser Hair Removal?
IPL (Intense Pulse Light) is a light therapy that emits wavelength to destroy hair follicles under the skin without damaging your skin tissue, prevent hair regrowth, and leave your skin silky smooth.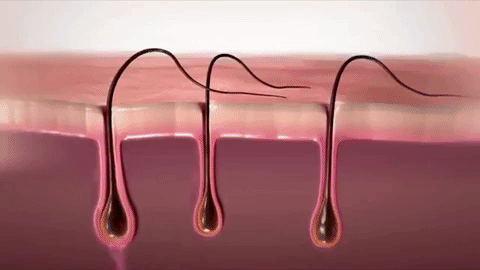 It is clinically proven to be dermatologically safe, effective, and result in the same outcome as the expensive laser hair removal treatment at the clinic. It is safe to use on all skin areas for face, body & full Brazilian.
Say Goodbye To The Awkward Skin Bumps And Hair
Skip the hassle of having to go to painful waxing and expensive laser sessions! Get your hands-on with our intelligent IPL hair remover device to remove unwanted hair and leave your skin silky smooth in no time.
Enjoy 92% Hair Reduction After 3 Treatments
Flash it in just a second and visibly reduce hair in just 2-3 sessions. This IPL device has a damaging effect on the hair roots to inhibit its growth permanently with consistent usage. The light works great on the melanin's known as a dark pigment in your hair.
Permanent And Pain-Free
What's cool about our IPL device is the fast and painless results, which effectively destroy unwanted hair on your armpit, arms legs, facial hair, and even full Brazilian.

Customize Your Light Settings
Customize 5 levels of light intensity according to your skin sensitivity and level of hair growth. The handset provides more than 600,000+ flashes and can last up to 10 years.
Handy And Cost-Effective
Save your money without going to laser treatment can be very costly in the long run. You can now use it anytime, anywhere with this handheld and compact design.
How To Use
Shave the hair area a day before you begin the treatment.
Select a suitable intensity according to your hair pigment.
Press the "flash" button. And move on to the area that needs to be treated.