This lotus mandala wall art is an ideal home gift as a wall decoration.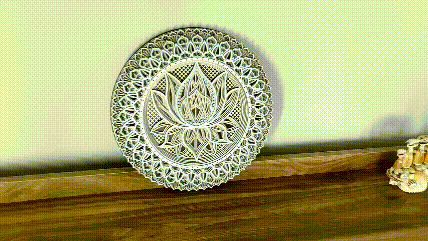 The mandala decoration is filled with white space and exposed walls, creating a modern eclectic bohemian style living space, full of personality and positive energy.
The design is centered on the lotus flower, which is a powerful symbol of personal growth, strength, life and beauty.
You can use the mandala decoration to bring a new sense and beauty to your corridor, kitchen, living room, bedroom, dining room or office.
No matter who you give it to, the multi-layered mandala will be a unique and unforgettable gift! This stylish wall art is an original substitute for housewarming parties, anniversaries, birthdays and Christmas gifts.