❤️Perfect Present
The word Mandala comes from Sanskrit and means 'sacred circle'. These representations in the form of circles are used in different cultures, such as Buddhist, Hindu, Christian and in some indigenous tribes, as an artistic element or a means for the person to find himself/herself.

According to the beliefs of some cultures, mandalas are related to life energies.

Enjoy vibrant bursts of color and relaxation brought to life with this 3D Mandala Mystic Wind Spinner. Use the swivel hook to hang it on a tree, wall, balcony, window, garden, etc.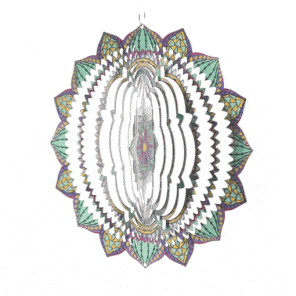 Made of durable stainless steel and covered with protective epoxy coating to make the wind spinners more durable and protect them from the effects of weather.


Dimensions: 30*38cm