30 Days Money Back Guarantee!!
Get That Perfectly Confident Look You've Always Wanted!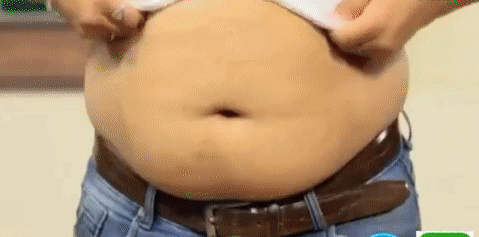 The Undershirt provides men with a convenient, practical remedy for slimming down the appearance of excess body fat, including visible signs of gynecomastia or "man boobs". These undershirts are made from a high-quality Nylon and Spandex weave for the best wearing experience possible. The undershirt feels tight, yet super soft and breathable, even for all-day wearing. While wearing these compression shirts, the chest and mid-section are flattened to reveal a slim and toned look. Excess body fat is hidden immediately.
Undershirt Is The Revolutionary shapewear for men that expertly conceals extra pounds on your stomach, back, and waist, making you appear lean and toned.
Looks just like an ordinary vest but is composed of extraordinary stretchable nylon and spandex that reduces twice your upper body size. It tucks in the extra skin, straightens your back and gives a sculpted shape to your midriff and chest.
The Greatness Of The Undershirt
in a Nutshell :
1. A
compression vest that supports weak/bulgy abdominal muscles and quickly reduces your measurement.
2.
Excellent Water Absorption:
Feels just like any cotton vest, Undershirt won't make you feel hot even in the summer months of June or July. It comes with Sweat Absorbent Technology.
3. Undershirt is an All Round in the field. It can be worn under any Sweatshirt, T-Shirt or Formal Shirt.
Looking for a total transformation? You're in the right place. We made this physique-improving, game-changing, seamless undershirt with cooling features and compression zones that transform the torso and chest. You'll look sharper, stand taller and feel stronger in your clothes.

Zoned compression targets the abs and torso while firming the chest.
Breath Easy zones cool through underarms and back.
Lumbar support improves posture.
Athletic design provides maximum mobility and is moisture wicking.
FREQUENTLY ASKED QUESTIONS:
Q. What material is the vest made of?
A. The vest is made up of 80% nylon and 20% Spandex making it comfortable to wear in summers and winters both.
Q. In how many days will I see the result?
A. You'll start seeing the result on Day 1 in the form of sweat and correct body posture. Further you'll see an impact on your stomach within 10-14 days of regular wearing.
Q. When Should I wear the vest?
A. You can wear it anytime inside your t-shirt or shirt, while you're gyming, running or in office
Q. Is the product washable?
A. Yes, You can wash the product by hand or in washing machine
SOME GREAT REASONS TO BUY FROM US :
Unhappy With Your Product? We'll take it back.
We stand by our high quality products and satisfaction is 100% guaranteed.
HAPPY CUSTOMER REVIEWS
⭐⭐⭐⭐⭐)
I have been wearing this for two weeks all the time during workout. it really helps in making your exercises more effective and sweaty. it doubles the efficiency by strengthening the resistance against which your muscles have to work. i would recommend this vest to anyone who is a gym freak like i am 😍
ABHAY RAJPUT
⭐⭐⭐⭐⭐)
Bought this for papa. He wears it almost everyday to work. Especially when he has to wear a blazer. This hides his tummy and makes him feel more confident. He also said that it is very comfortable to wear.