This self-priming pump is designed for use with rope or cordless bits and is suitable for most electric drills. Palm-size is portable, compact and lightweight, suitable for families, gardens and outdoors, or in any adverse environment.
Compact lightweight.
The power pump is ideal for electric drills.
Ideal for transferring light liquids.
Suitable for electric drills with an output power of 350W or more.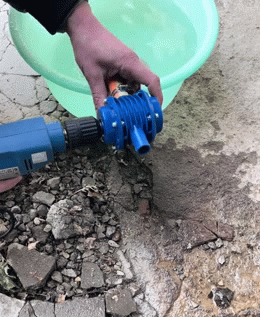 Specifications:
Material: Stainless Steel + Engineering Plastic
Usage: Water
Size: 

Package Included:
1x Mini Self-Priming Drill Water Pump