There are many bottles and cans around the house that not only look messy stacked together but also take up space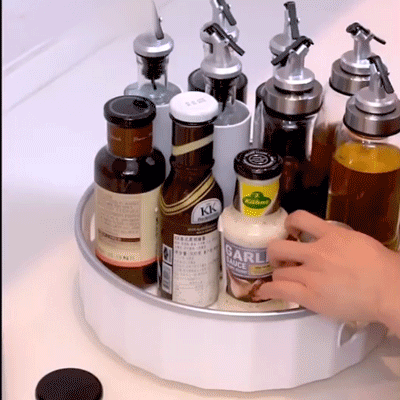 ✅【Anti-slip Design】: The bottom of the lazy susan has a non-slip silicone design. The anti-slip performance is excellent. 😝 When you rotate it, you don't have to worry whether the items in the storage box will slide out.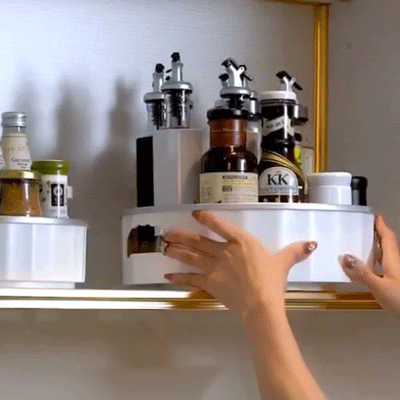 ✅【360° Rotating Design】: This rotating lazy susan storage organizer works with smooth-running stainless steel ball bearings for easy rotation every time. This makes all items easy to reach even if they are stored on the upper shelves
✅【Smart Storage】: Lazy Susan can help you save a lot of countertop space. No matter the house is big or small, a neat and tidy space can always bring you a good mood.
✅【Green Material】: The surface of the lazy susan was made of durable plastic and silicone, which is also eco-friendly material. The ball bearings on the base are made of stainless steel, so it can prevent rust