The Perfect Outdoor Light Source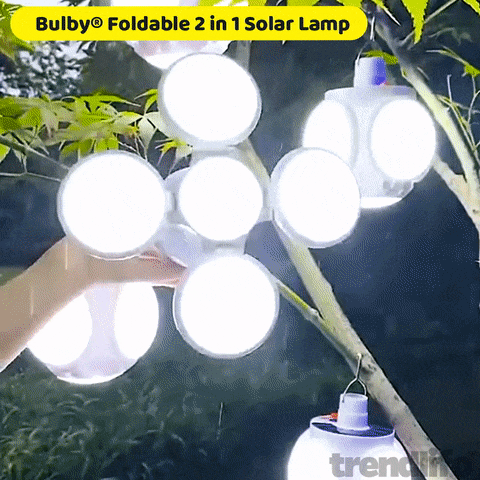 How Will Change Your Life
✅ SAY GOODBYE TO DARKNESS - lights up all your surroundings anytime you are in need of a trustworthy source of light!
✅ FOLDABLE & PORTABLE - Comes with a metal portable hook can be hung for lighting in places such as tents, cars, boats, sheds, attics, garages, desks, etc.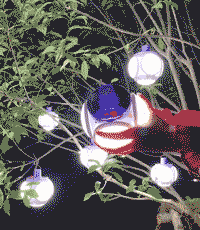 ✅ DUAL CHARING - charges directly from the sun and DC charging. You can charge it any time when outdoor or indoor.
✅ REAL-TIME MONITORING OF POWER USAGE - You have no fear about the light bulb running out of power with the indicator notification you can charge it promptly
✅ SAFTEY IN THE WILD - Guarantee your safety every night spent in nature
✅ PROVIDE LIGHTING TO PLACES WITH NO POWER -
Playgrounds, basement, rural places, backyard, deck, garage, shed, porch, camping, tent etc.
Technical Specifications
1. Solar panel: 5.5v polycrystalline silicon solar panel
2. Battery: 18650 lithium battery 2400 mAh
3. Light source: 45LED
4. Working time: 6-8 hours
5. Charging time: more than 8 hours for solar charging/ Charger for more than 6 hours
6. Charging method: Solar charging (DC 3.2V)/ Charger charging (voltage 4.5V)
7. Waterproof: IP65
8. Lumens: 1000
9. Total rated power: about 50(W)

Package Included:
CASH ON DELIVERY & FREE SHIPPING NATIONWIDE!
OUR SERVICES
We are looking forward to establishing a long-standing business relationship with our customers. 'To satisfy customers' is the motto of us which clearly indicates our fully customer-oriented attitudes towards the business.