Good circulation is vital to a persons health.
Foot massage
is one of the different ways to
improve foot and leg circulation
for a happier and healthier you.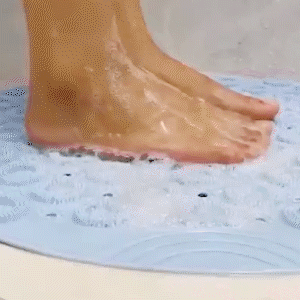 HEALTHY CLEAN + PROMOTES FOOT CIRCULATION
The silicone bath massage cushion brush provides

gentle body scrub and effective deep skin cleaning

. And regular body massage can also help

vascular circulation and stress relief.
DURABLE AND EASY TO USE
Our Non-slip Massage Silicone Pad is made of the highest quality materials and will last for years.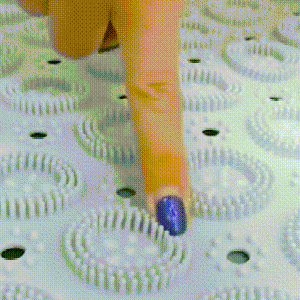 Flexible soft elastic

not easy to deform. This feet brush is very easy to use, especially

recommended for people with hip and back problems.
POWERFUL SUCTION
Our foot massager features more than a thousand massaging bristles for the ultimate invigorating brush action. The back features

a strong suction cup to prevent slippage.

It not only cleans your feet but

gives you the added energy boost you need to start your day right.
SPECIFICATIONS
Material: High Quality Silicone
Size: 31cm in Diameter/55cm in Diameter
Weight: 140g/700g
Thickness: 2.5cm
Scope: Smooth surface of the floor, wall, bathtub, etc.
PACKAGE CONTAINS
1 x Non-slip Massage Silicone Pad