For better cleaning results, we recommend buying three or more for the kitchen, bathroom and beyond!

---
Do you have some troubles when cleaning the sewer???
❌ A lot of hair and difficult to clean up!
❌ Sewer is blocked and the water is slow!
❌ Hiring someone at a high price to dredge while taking time and effort!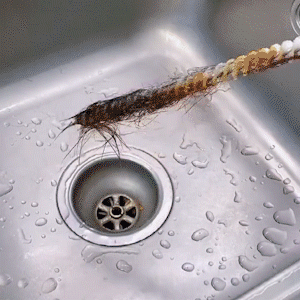 With our Pipeline Dredging Brush, you can easily handle the clogging of the washstand, floor drain, bathtub, etc. in daily life.
MAIN FEATURES
► Spiral Brush
Spiral brush design ,can more easily remove the hair dirt accumulated in the pipeline.Lots of spiral bristles for catching just about everything down that drain hole.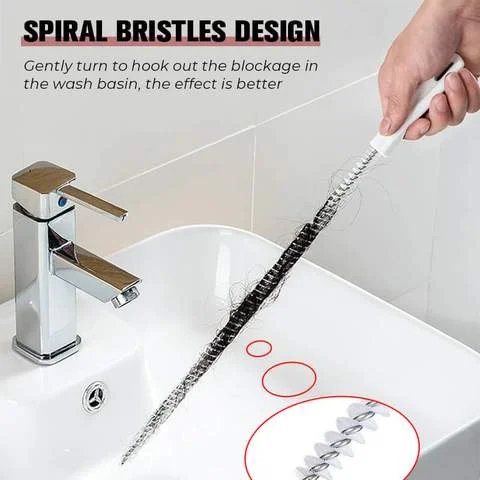 ► Bendable
Made of high-quality metal materials, moderate hardness, easier to clean deep curved pipes, soft without losing toughness.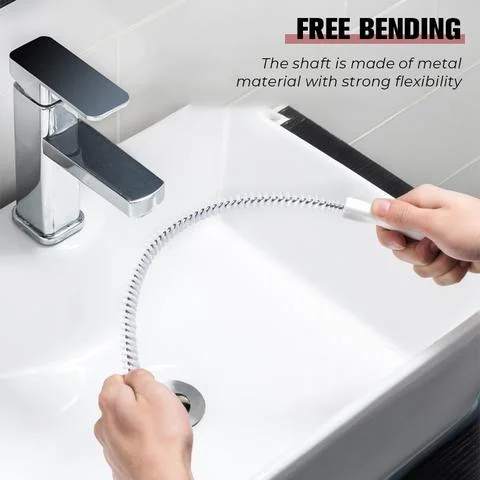 ►Long Brush Design
45 cm (17 inch) super long and flexible design,suitable for various water pipe slits,can go deep into the pipeline, deep clean.
► Easy To Use
Made of high-quality ABS material, in line with ergonomic design, comfortable to handle, easy to dredge.There is a hanging hole design on the top, which can be hung to air-dry when not in use. It does not take up space and is convenient for storage.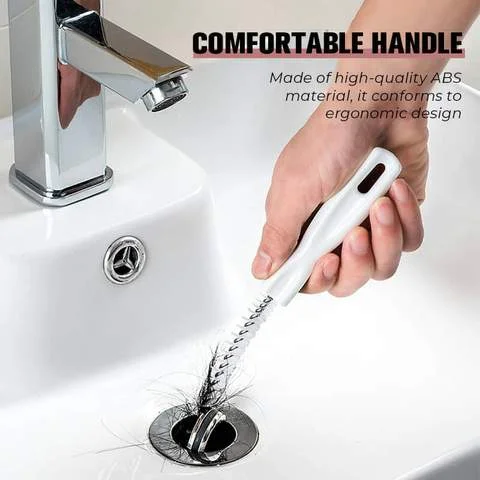 ► Wide applications
It is suitable for cleaning the hair and dirt of pipes such as toilets, washstands, sinks, etc., and can also be used for cleaning the spouts and crevices of teapots. It is a must-have for families.
SPECIFICATIONS:
Material
Product Size
(L )
Product Weight
Color