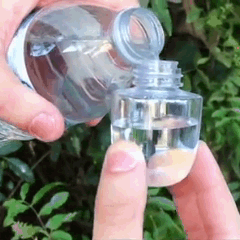 Start Relaxing using your favorite fragrances! Refresh and moisturize the quality of the air you breathe on the road. The diffuser emits a cool mist that adds moisture to the air. It removes dryness, helps dry skin, lips, sinuses, and coughs. All while giving your cart a wonderful scent as well !
It has a 2-hour automatic power off technology that can prevent over heating, once liquid has run out, humidifier will power off alone or when car is turned off.
Packing:
1 x Humidifier

1 x Sponge (spare parts)

1 x User Manual
Note:
Please do not use more than 2 drops of essential oil (or it will block the air outlet) then plug into your DC jack swivel your unit the direction you want to spray, push power button and VOILA Mist Came Out!