You are a wine lover and want your wine bottle to taste as good tomorrow as when you first opened it? Then our WineBottleTool™ is just right for you, because the vacuumizer ensures that your bottle still tastes like the first time you open it for weeks. So your favorite wine not only retains the taste, but remains even longer durable.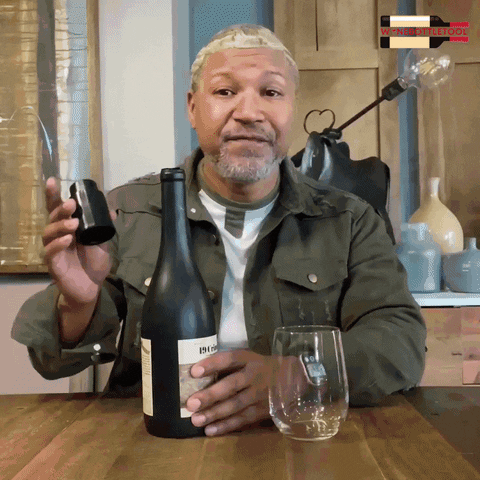 BENEFITS OF WINEBOTTLETOOL™
✅ Tasteful Wine Over Weeks Away

✅ Fits All Conventional Wine Bottles

✅ No Leakage & Longer Durable

✅ Innovative Reminder Function

✅ High Quality Material

✅ Easy & Safe To Use

✅ 30 Day Guarantee
LONG DURABLE & GOOD TASTE
With our WineBottleTool™ you don't have to let your favorite wine go to waste anymore. From now on, you can safely store your wine for several days without losing its taste. With our new technology, oxygen cannot penetrate the bottle from the outside. Our WineBottleTool™ creates a vacuum which preserves the taste, so that after days it tastes like the first time you opened it.
REMINDER FUNCTION
Another special feature of our WineBottleTool™ is the reminder function. If you close several bottles of wine with our vacuumizer, you may lose track of which bottle you opened and when. The WineBottleTool™ has the function to set the date with a simple turn on the device. So you can keep the overview of your bottles and enjoy them the way you want.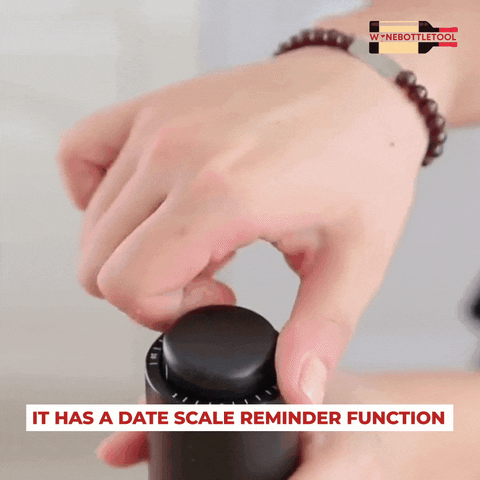 HOW IT WORKS?
Step 1. Insert the stopper vertically into the wine bottle.
Step 2. Press the WineBottleTool™ downward for a few times to pump out the air.
Step 3. To open the bottle again, pull the stopper left & right until you hear the air flowing out.
WHAT DO I GET?
Our WineBottleTool™ set includes up to four of our stoppers and premium packaging. It's a great gift for everybody, who want wine for a durable taste as after the first opening. Get yours now and benefit from our fast insured shipping and 30 day money back guarantee.