A pair of wooden wall lamps with portholes and tentacle.Wonderful "pirate boat" style lighting ideal for entrance, living room, hallway, themed location.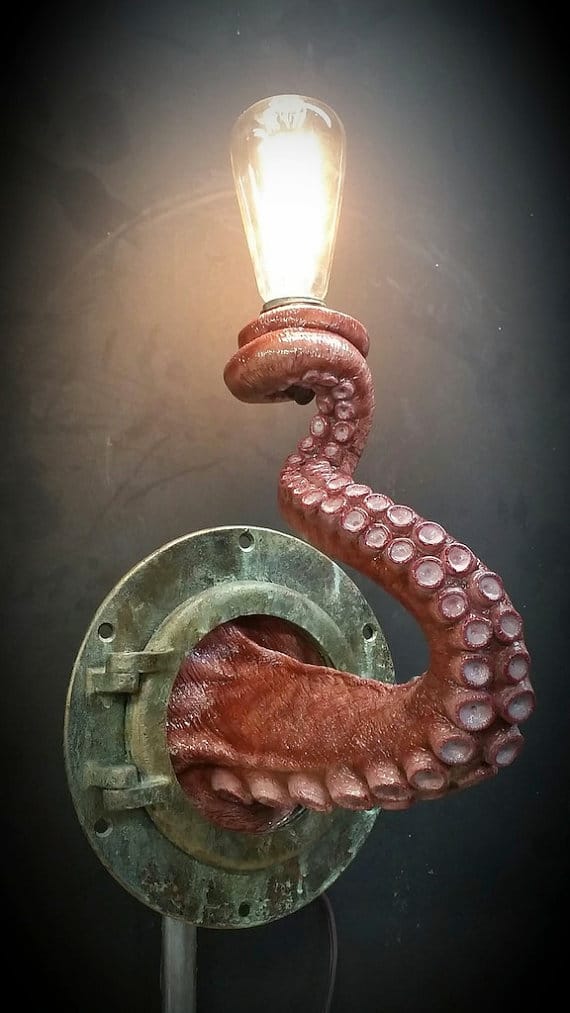 Unique handmade product, metal, wood, shaping paste, resin.Colors: Worn white wood base, glazed copper porthole. Tentacle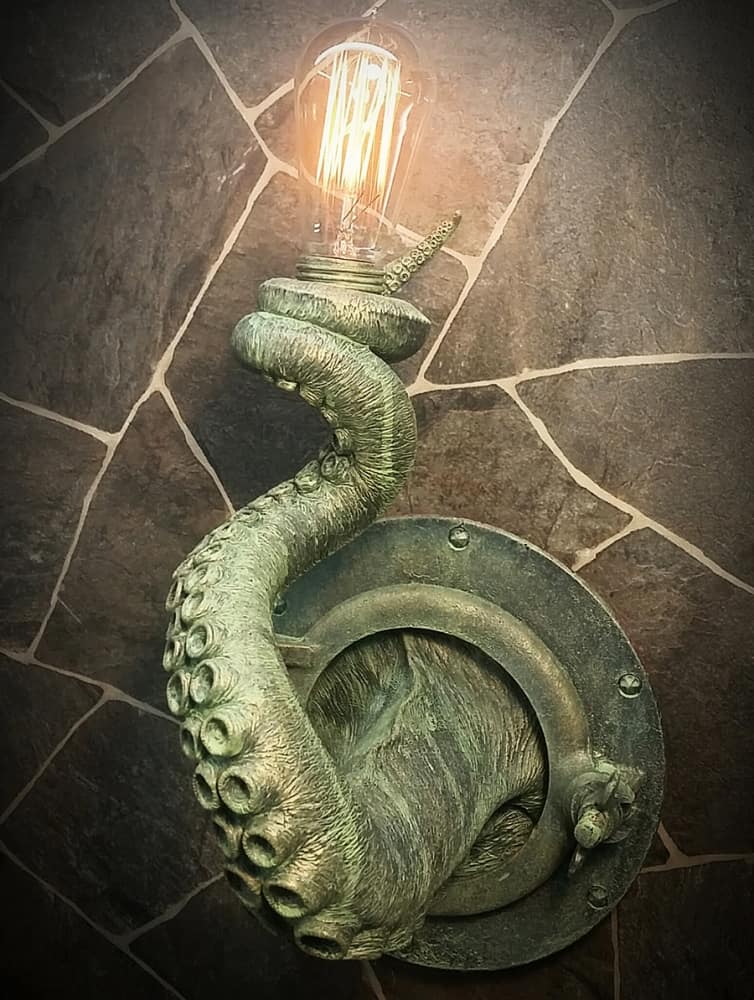 dark green top dotted with very bright little ones, starts with violet suction cups with blue and bright shades.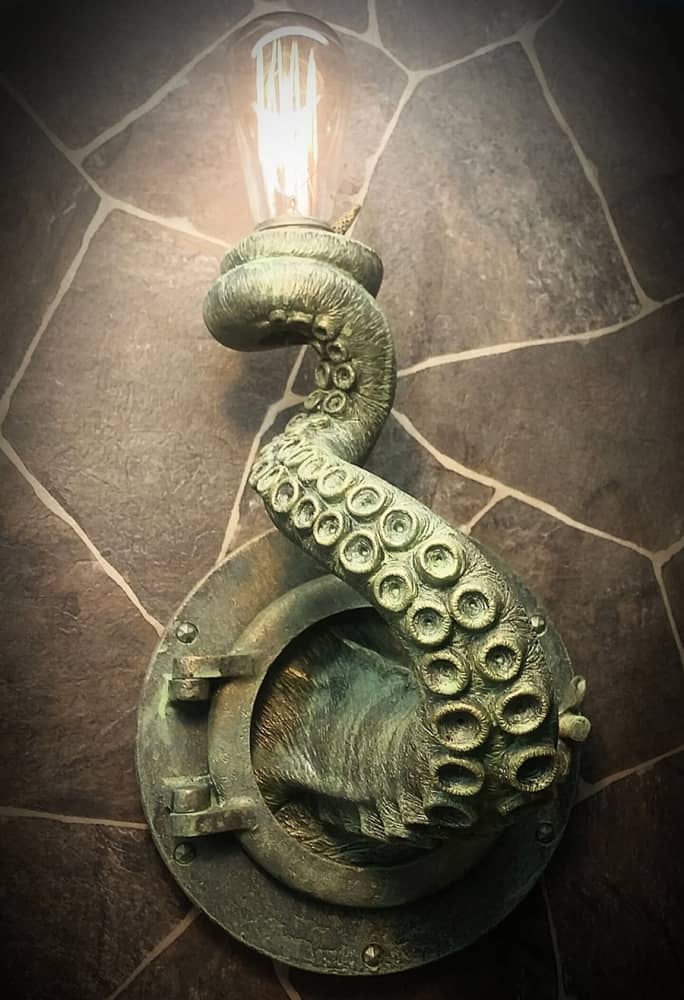 The tentacle has an internal metal structure that makes it mechanically solid. In the back there are two hooks for fixing to the wall and electrical connections.
Two sturdy lamps that will last.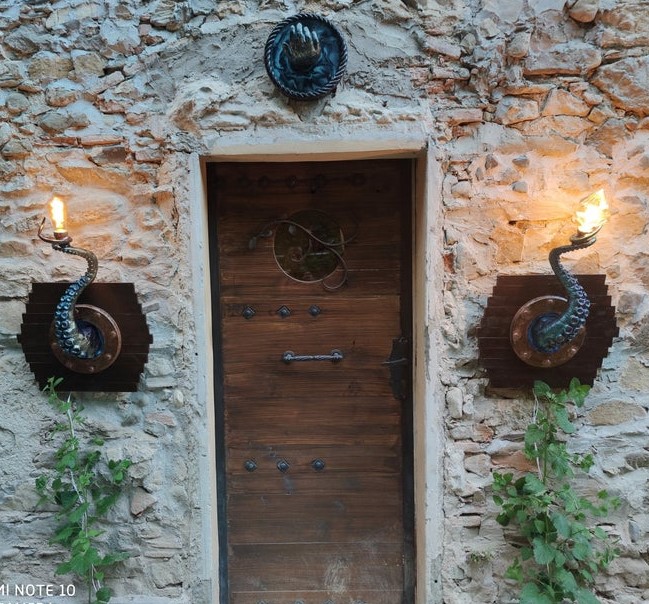 This unique nautical wall lamp is handmade and painted to order. Lifelike and life-sized, it will light up your room as well as spark a conversation.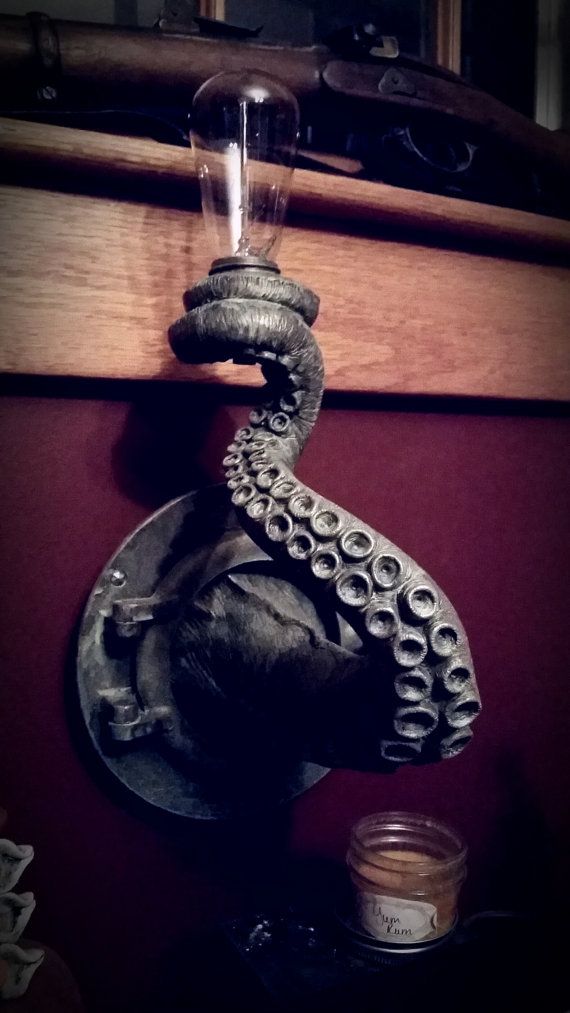 The porthole latch serves as a light switch and the vintage 40 watt Edison bulb is included with the piece.The standard light socket will work with any general purpose light bulb; however, a 40-watt bulb is recommended.
MEASUREMENTS: Height 30 cm; Width 19 cm; Depth 10 cm.

Interior items, to hang slightly inclined with special hooks provided.

The products are shipped fully packed and protected.