Introducing the Solar-Powered Car Ventilator Cooler, the eco-friendly, portable, odor-reduction ventilation system for your car.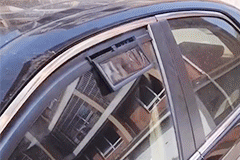 It provides a hygienic, healthy environment for your family by eliminating the odor from leather, sweat, smoke, and toxic gases emitted by cars.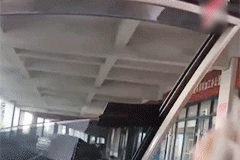 Features the high-technology Polycrystalline solar panels that transfer solar power to electricity. No battery is required to power up the ventilator system.
FEATURES:
Clean Air Environment:
Helps eliminate the peculiar smell of leather, sweat, smoke, and toxic gases emitted by cars. Provide a healthy, comfortable environment for your family.
Eco-Friendly Solar Power:
The eco-friendly Polycrystalline solar panels require no power supply to charge the battery.
Energy-Storage System:
When not using batteries, sunlight can be absorbed, converted into electricity and make the fan operate when used.
High-Speed Ventilator:
The high-efficiency three-vortex exhaust fan rotates at 3500 rpm. Effectively keep air fresh inside the car.
Waterproof:
Can be used continuously on rainy days. It is easy to install and is of great practicability.
EASY INSTALLATION:
Hang the vent on the auto door glass.
Make solar penal toward the sun.
Install it with long adhesive strips and short adhesive strips according to the user manual, avoid leaving gaps in the window.
SPECIFICATIONS:
Material: ABS
Color: Black/White
Size: 16 x 10.5 cm
Voltage: 3.7 V
PACKAGE INCLUDES:
1 x Solar Car Ventilator Cooler