THIS HILARIOUS EGG LAYING HEN IS GUARANTEED TO MAKE EVERYONE IN YOUR FAMILY LAUGH!
FORGET STUFFED ANIMALS OR TRADITIONAL BORING DOLLS. BUY IT AND THE WHOL FAMILY WILL LOVE IT.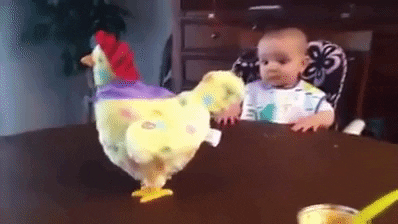 Happy Moments: When the hen lays the egg, children will be especially happy. This soft plush chicken toy is a nice gift for your baby or for any loved ones' child. This is a gift both kids and adults will enjoy.
Upgraded Plush Toy: We've selected better machine for the laying hens to get clearer pronunciation. Your kids will love hugging it with its soft and fluffy body. If you have pets, they will love it too.

A Nice Gift: Chicken Toy quacks, stops and lays her egg with lights, sounds and plays music. This hen laying toy is a nice gift for your baby or the baby of a loved one. Engage your child and have a laugh yourself with The Magical Chicken.