► 【Extra Durability】
Precisely machined, heat-treated black chrome-molybdenum steel provides excellent durability and strength with every impact movement.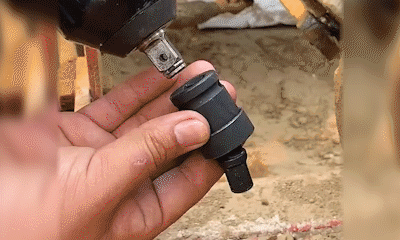 ► 【Protective Coating】
Made from Cr-Mo steel to withstand tough operations while the black phosphate finish that resists dirt and grime maintains the tools integrity prevention from corrosion and rusting, which maximizes tool service life.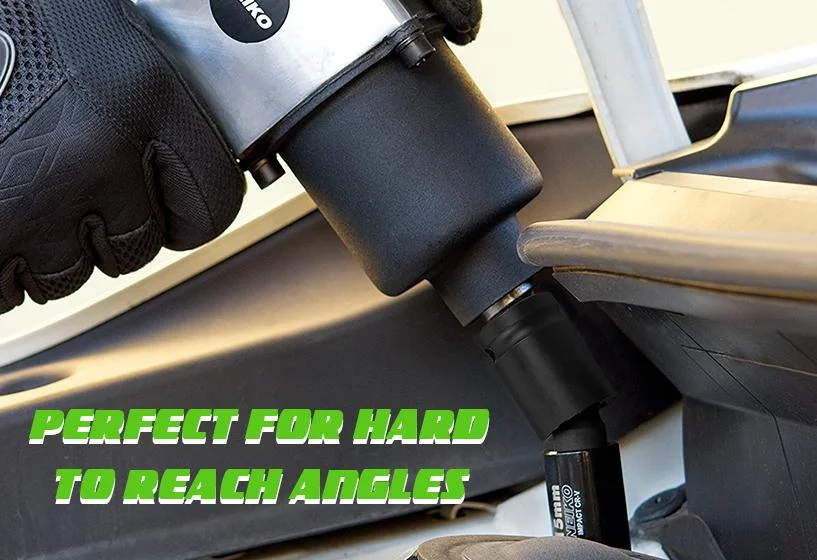 ► 【Smooth Swiveling】
Full 360-degree motion allows U-joint swivel sockets to access complete rotation to reach tight spaces for better coverage. These deliver the strength and torque power to break loose stubborn fasteners while providing you the right angles for any steps.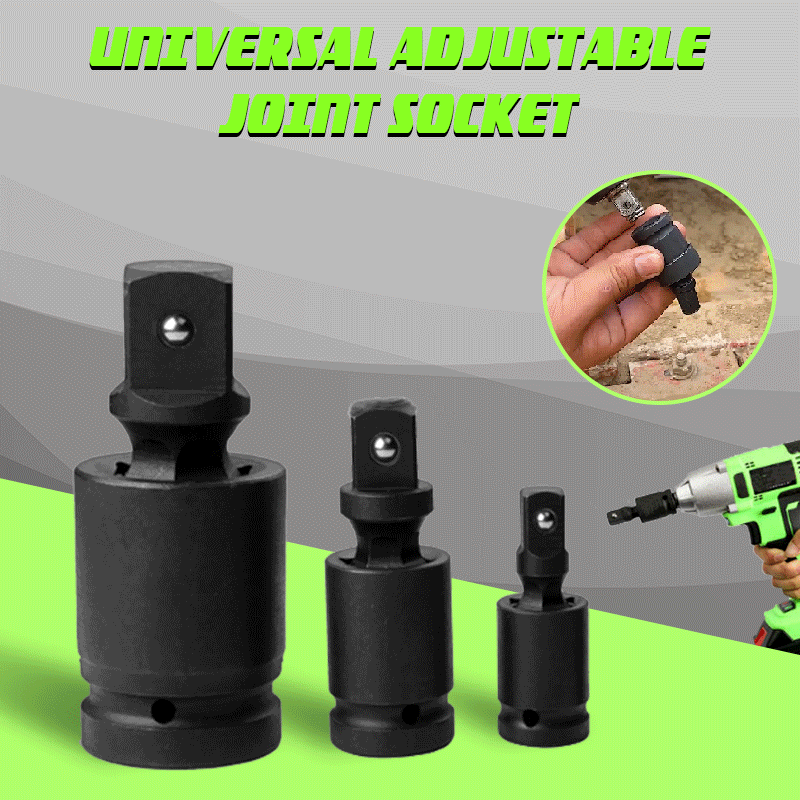 ► 【Secure Hold Design】
A spring-loaded ball at the end of the bar locks the socket into place for security and prevents dropping or slippage ​for an undisrupted workflow.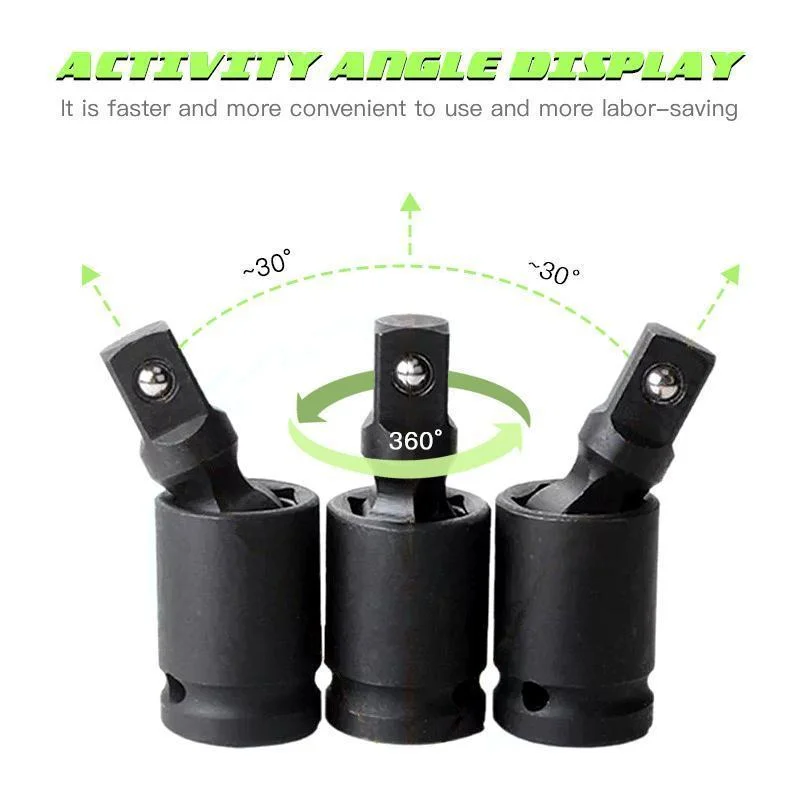 ► 【Ideal For Professionals】
Uses them with any cordless drill or high-torque impact gun without skipping a beat! Perfect for automotive repair, home improvement, house maintenance, and even DIY projects. This set is the perfect addition to any professional toolbox and any homebody who likes to fix things themselves.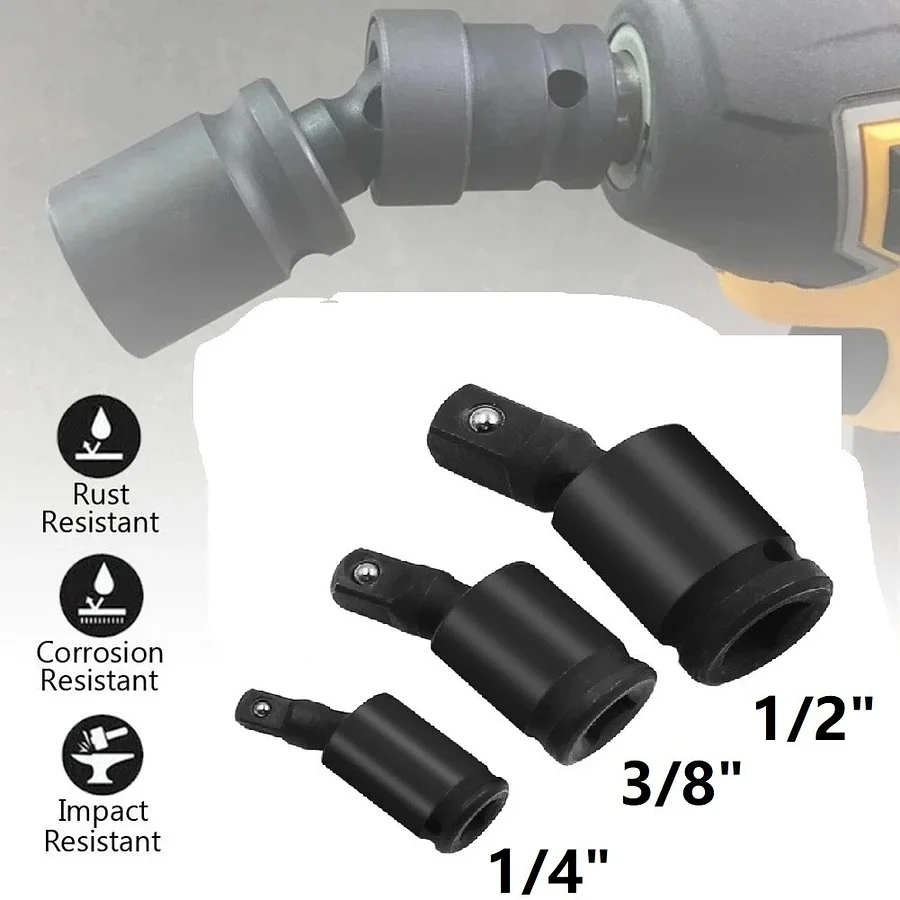 DETAILS
✔ 360-Degree Range Of Motion – reach any tough spot thanks to the 360-degree rotation mechanism.
✔ Spring-Loaded Detent Ball System – securely and firmly fit your impact sockets to your power tool.
✔ Rust-Resistant – the innovative Manganese Phosphate coating will prevent rust and corrosion.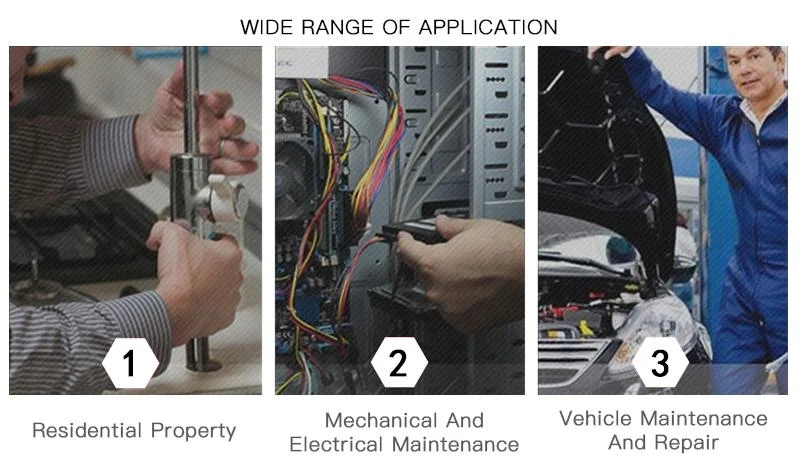 APPLICABLE TOOLS
1/4 Interface: Suitable for 1/4 small flying wrench.
3/8 Interface: Suitable for lithium battery electric wrenches, 3/8 interface wrenches, etc.
1/2 Interface: Suitable for electric wrenches, small jackhammers, 1/2 interface wrenches, etc.