Brooms and mops are essential to keep our houses clean but they are often found lying in the closets or crawling in the corners making our clean homes look shabby.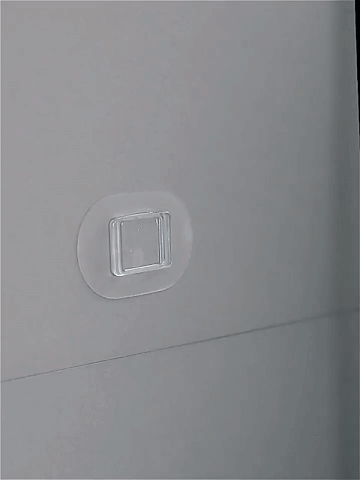 This Wall Mounted Mop Broom Holder will keep your home clean and well organised by allowing you to conveniently store all kinds of cleaning utilities in one place.
Features:
Easy to Use: This broom holder wall mount is easy to take, It adopts the super anti-slip silicone roller technology, and the internal curved structure has high friction, which makes it firm to hold the broom without falling off.

Durable: The Wall Mounted Mop Broom Holder uses a patented non-marking adhesive strip, which has an excellent caulking effect. It can be firmly bonded regardless of metal, wood, ceramic tile, or uneven walls, and has good durability in humid environments. The longer the load-bearing, the tighter the stickiness.

Multipurpose: This Wall Mounted Mop Broom Holder is suitable for organising various household tools with long handles. It can make full use of the narrow space, corners, and gaps for storage. No need to worry about messy.

Easy to Install: No drilling and no holes, easy wall-mounted installation without damaging the wall, just clean the wall and press the adhesive strip to fully bond the wall for 2 hours before use. This broom holder is waterproof and moisture-proof, can be widely used in kitchens, gardens, and garages.

Beautiful: With the high-end craftsmanship of the bright surface paint, the round and exquisite design shape, This broom holder wall mount is not only high-quality but also beautiful, it will bring a new experience to your life.
Specifications:
Material: PS/ABS
Size: 7x7x4.5 cm
Package Includes:
1 x Wall Mounted Mop Broom Holder