Removing weeds from your garden is now child's play thanks to the Weed Terminator!It is made of high quality stainless steel and is designed to cut weeds efficiently. The wide stainless steel blade allows you to quickly and easily remove unwanted weeds to keep your garden looking great all year round!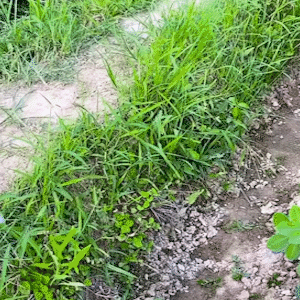 Makes weeding faster. With hollow design. Thickened steel bar and is more durable. Capable of hitting hard clumps or stubborn weeds.
✔️ CAVE-SHAPED DESIGN - It adopts special hollow design, it is a very handy hand tool for gardeners. It can be used for daily gardening like weeding, loosening the soil, planting vegetables, and so on.
✔️ MATERIAL - It is made of carefully selected quality steel, hand forged and welded, and very durable.
✔️ FORGING PROCESS - It adopts the traditional quenching and forging process, without any anti-rust polish, the surface will appear a little rough, but it does not affect the use.
✔️ BEST GIFT FOR GARDENING - If your relative or friend is a gardening lover, it would be a good idea to give it to them as a perfect gift when Christmas or Mother's Day is approaching.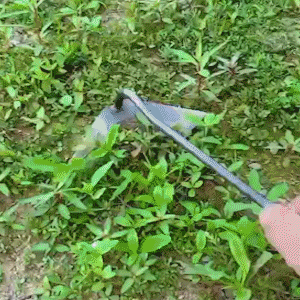 SPECIFICATIONS:
Material: tool steel
Size: 30x16cm
Weight: 190g
PACKAGE INCLUDES:
Weed Terminator x 1
✔️️ 100% SATISFACTION GUARANTEE - If you are not satisfied you can easily return within 14 days.
✔️️ Not satisfied? Money back! - Many satisfied customers have preceded you in providing the latest and greatest products. We stand behind our products 100%, that's why we offer a "money-back guarantee": 14 days after receipt of the product you can return it.
✔️ Order free of shipping costs - you do not pay shipping costs with us!
UPDATE: Due to popular demand for Weed Terminator, supplies are limited!