BUILD YOUR OWN OPEN-TOP MILITARY WILLYS JEEP & CRANK UP YOUR ENGINE FOR SOME JUNGLE WARFARE!

Advanced laser cutting puzzle to achieve zero error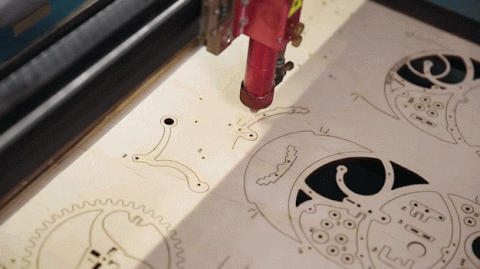 This model has everything you'd typically find in an actual Willys Jeep - from its working internal combustion engine with moving pistons to a suspension system and directional steerable front wheels


Once all 350 pieces are assembled, wind it up and watch its piston engine come to live. The military willys jeep runs up to 2 meters per full wind.


FEATURES:
Build your own working open-top military willys jeep - Enjoy the process of watching your very own military willys jeep come to live once all 350 pieces are assembled.Observe its beautiful piston engine movement - The open top military willys jeep mimics an actual jeep's engine. Watch the pistons kick into action, powering the wheels.

Ability to move through most terrains - The wind up engine is versatile and strong enough to power the jeep through most surfaces (even bumpy ones). The military willys jeep also moves up to 2 meters.
High level of realism

- From the internal combustion engine, to its cardan shaft and semi-axle shafts, this model is designed with inspiration from an actual military willys jeep.
A collector's timeless masterpiece

- Wood is timeless and ages beautifully. Your military willys jeep will look good on its own, and even as a display piece on any furniture.
Hours of guaranteed fun

- Assembling your own military willys jeep makes a great hobby for everyone!
No tools and equipment required

- The pieces are designed to fit together perfectly without the use of any additional tools and equipment. Simply unbox and begin assembling!
Assembly time: 12 hours

Recommended Age: 14+
Grand Prix
Luxury steam car


Gourmet longhead truck